HEALTH & BEAUTY!
Are you on a Highway to health? Try our ReBalance and ReCharge products today! Have you had your ReBalance today? Science now supports that an imbalance in the intestinal core is associated with many age related serious dis- eases.

Take control! Don't let that be you , try our ReBalance today! Need to ReCharge Your Brain - Focus, concentration, cognitive function, enhance memory, as well as energy, mood enhancement and appetite suppressant... HELLO weight loss! The BENEFITS are too numerous to list, but you will be pleased as the body uses what it needs to repair itself & maintain optimal HEALTH! LEARN MORE NOW!
Essential Oils have been ulitilized since ancient times for their therapeutic properties! Lifting your SPIRITS, Calming the EMOTIONS, Enhancing & Healing the BODY, and Stimulating the MIND!
Did you know???
MOST essential Oils sold in Health Food stores are not truly 100% pure grade oils. That's RIGHT! They only need to have 5% essential oil, 95% can be fillers, and yes, in it can be legally labeled 100% Essntial Oil.
Now you know why they are relatively cheap when sold in the stores, and why some people experience an allergic reactions to them, and why you are WARNED NOT to take them internally!
Imani's Creations is a distributor of...
YOUNG LIVING's THERAPEUTIC FOODGADE ESSENTIAL OILS
CONTACT US FOR MORE INFORMATION!
FOR DISCOUNTS USE Imani's Creations SPONSOR & ENROLLER #487216
use referral CODE #487216 To PURCHASE OILS! &/or SIGN UP for MEMBER DISCOUNTS at
https://www.youngliving.com/en_US/products/essential-oils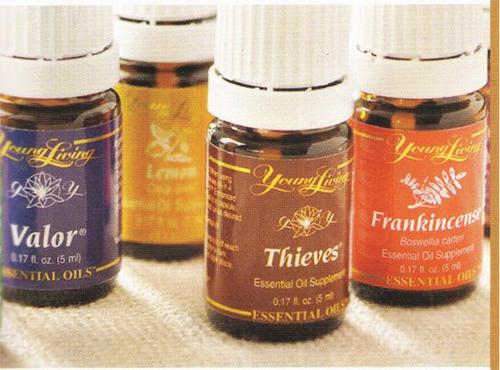 For a full tour of the Young Living Essential Oil Products which includes Single oils, Oil Blends, Nutritional products with food grade essential oils, even organic Beauty & Skincare products enhanced with therapeutic essential Oils! Contact us for a online catalog, web link, our next product showcase etc!
FLOWER ESSENCES have the ability to speak the language of the Soul, therefore heightening our Spiritual Awareness. Flower Essence Therapy offerrs an opportunity to enhance your Healing process primarily on a subconscious level where we mostly hold the toxicity of traumas & residue from emotional drama that may directly dominate your life, personality &/or behaviour patterns.
There are over 100 of these Flower Essences availale for you to address mostly all circumstances concieveable, so please welcome & enjoy the transformative healing journey!
The FES Quintessentials flower essences are liquid potentized extracts derived from flowers grown in the Biodynamic gardens at Terra Flora, or pristine wildflower habitats. Created in "Nature's laboratory" through acareful orchestration of the four elements of Earth, Water, Air, and Fire, FES essences combine the fifth quintessential element of the sensitive attunement and awareness of the preparer to produce remedies which serve to nourish the human soul. The FES Quintessentials were developed to meet the needs of modern consciousness, adding to those identified by Dr. Edward Bach in the 1930's. The Quintessentials flower essences include remedies for current issues such as interpersonal and family relationships, spiritual unfoldment, career concerns, over-sensitivity, creativity, sexuality, and much more
Inquire about special directions if you are alcohol sensitive or alcohol intolerant.
CONTACT us to ORDER &/or FOR MORE INFORMATION: imani.Harlem@gmail.com or 646-201-9644