Imani's PYRAMID Collection
Pyramids of POWER & WONDER!
Since Ancient times, Pyramids ("Merkut" is the ancient Khamtic/Egyptian name for pyramid "merkutu" is plural) have been acknowledged as a symbol of Power, Wonderment & Mytique. It has been discovered & proven to generate ionic energy that has healing implications as well as the ability the ability to preserve, alter, elevate & transform the nature of matter into higher vibrational forms of energy. This is where Imani began her journey into the world of metaphysics & alternate healing as an understudy for a year with Lester Loving (pyramidologist). This is a small sample of the pyramids she designs & handcrafts, that is available in various styles, colours, with your selection from a myriad of gemstones
Pyramid- 201 Purple with Amethst crystal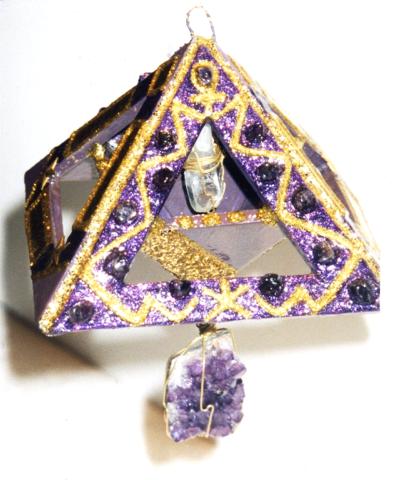 Pyramid- 202 (view 1a)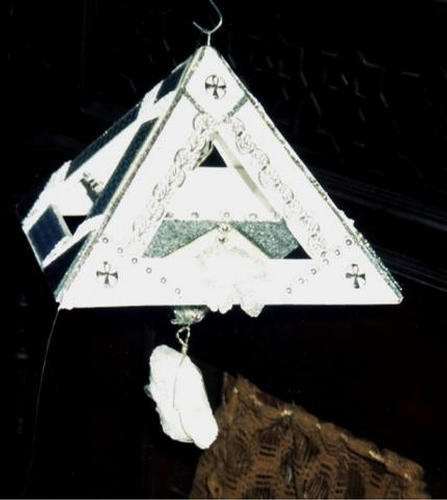 5" Dbl-Wht w. Silver, Quartz crystal & Ankhs
Customized Pyramid- for Baby shower (view-1a)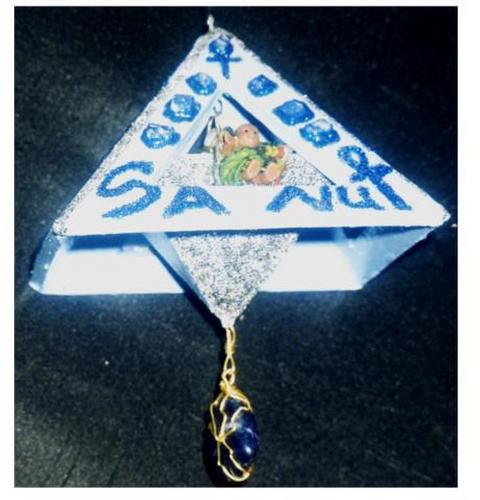 Pyramid Doll- D101 & Altar Pyramids-A000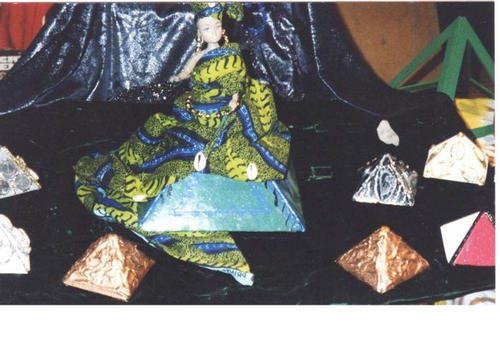 Multi Color Pyramids-[ M701- Balance & Harmony] Rainbow w. Yin Yang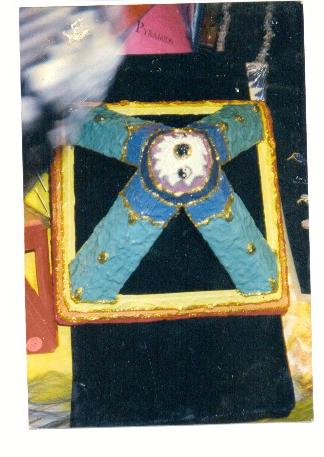 Our pyramids are available in
different sizes & designs
Your customized order
can be made to reflect
different healing colors,
your favorite gemstones,
&/or various sacred symbols!
Pyramid- P101 & A001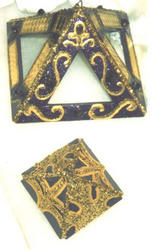 KWANZAA Pyramids- Customized Orders are Available by Request.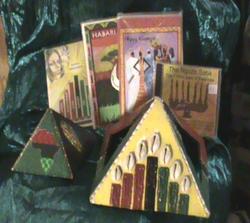 Pyramid- 202 (view- 1b)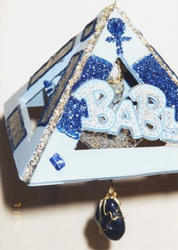 Customized Pyramid- for Baby shower (view 1b)