Sun 7/19/15- IC at Dr. Claud Anderson & Bob Laws Mini Wkshp Event in Brooklyn
Come visit DJ Cards & Imani's Creations & Entertainment, Inc booth this Sun 7-19-15 3pm-8pm during Dr. Claud Anderson's Exclusive mini workshop with Bob Law in Brooklyn NY! At THE NEW 930 POWER CENTER at 930 Atlantic Ave (betw'n Washington & Grand Ave)
*Advance tickets $40 or get there b4 4pm/ $50- after 4pm at door. TICKET LOCATIONS: NICHOLAS Brooklyn, Nicholas Harlem & Namaskar Health Store in Brooklyn. Call or Text to RSVP 347.496.1022 or event & vendor info. etc VISIT: www.KINGSIMONPRODUCTIONS.WordPress.com
Tags: bob law, dr claud anderson, economics, hidden colors, king simon, lecture, mini workshop, power center, power-nomics, speakers, vendors
---
0 Comments | Add Comment | Permalink
Sat 12/13-NY Black Expo at Penn Hotel!
You're invited to come stop by & SHOP with Imani's Creations at the NEW YORK BLACK EXPO 2014!
Sat, Dec 13 11:00am - 8:00pm at the Pennsylvannia Hotel in MIDTOWN, NY
CLick for
MORE INFO
or visit: http://www.newyorkblackexpo.com/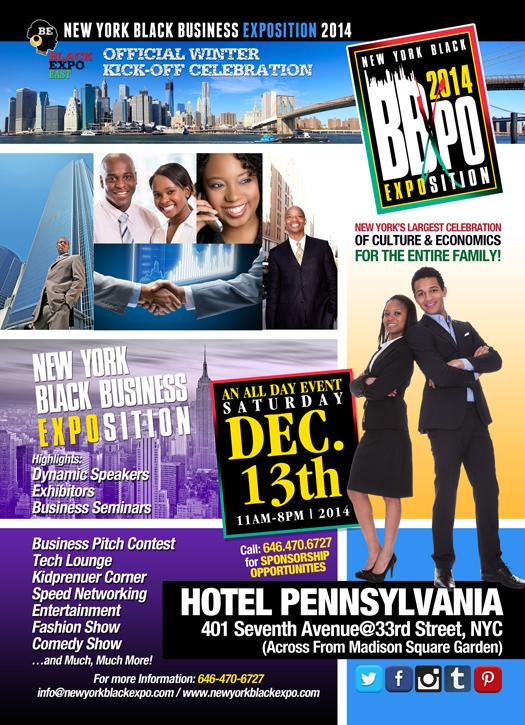 Tags: crystals, culture, economics, entertainment, holiday bazaar, jewelry, newyork black expo, penn hotel, vendors
---
0 Comments | Add Comment | Permalink
Feb 16 & 23 Our HARLEM ECONOMIC & TRAVEL Community Session for Black History Month!
PRO

$

PERITY is OUR BIRTHRIGHT!
ANNOUNCEMENT:

We are hosting a HARLEM ECONOMIC & TRAVEL Community Session on


Thursday

Feb 16 & 23, 2012



Business Presention & TRAVEL CLUB Membership, FREE PRIZES & Give-A-Ways!




Location:


N.A.M.A

107 W. 130th St

2nd fl.

(Malcolm X & ACP Blvd) Trains: #2/3 to 135 (elevator) or 125th St

ALL are welcomed to attend! Adm: GUESTS FREE
Traverus/Paycation Members: $5.00 suggested donation (No member will be turned away if you don't have it at this time).

HIGHLIGHTS:
We will highlight Travel Club members Mfundishi Jhutyms Salim, Imani Scott, Ruth Harris and upcoming Pilgrimages, Tours & T
rips with our Harlem Team International to Kemet/AFRICA, Caribbean, our Holistic-Jazz Cruise, plus other trips, services and workshops.



Present to Audience:

New CAREER options & NEW INCOME streams that not only contributes to support the works of Dr. L Jeffries, Black Gold Jhuty Heru Neb-Hu Per Ankh and some of our Institutions, but equally important, RECIPROCATES BENEFITS to the travel club member as well.





TRAVEL:

Team will Show Pictures & share from our past TRIPS/ CRUISES/ FAM trips together. Present other TRIPS & TRAVEL SPICIALS!

SPECIAL PRIZE...
[More]
Tags: blackhistorymonth, business, careers, economics, paycation, travel
---
0 Comments | Add Comment | Permalink
meet CRAZY GOOD DIVAS- Dr. Elon Bomani & MORE!- at NYC SOCIAL EVENT!
Greetings,
YOU'RE invited as my GUEST! I am sooo excited to share this wonderful opportunity with you to JOIN us for a CRAZY GOOD party with a Financial purpose in NEW YORK CITY! The Social Network Revolution CHANGING the face of FACEBOOK and others!
COME AND JOIN US
FOR A NIGHT OF CELEBRATION AND SOCIAL NETWORKING WITH THE NYC CRAZYGOOD DIVAS
THERE WILL BE MUSIC, CRAZY GOOD RAFFLES, LIGHT REFRESHMENTS AND GREAT CONVERSATION
WITH SPECIAL INVITED CELEBRITY GUESTS
Guest Speaker: Dr. Elon Bomani
Millionaire Mom & author of "Dynamic Diva Dollars & Wealth Chants"
As seen on "The Talk" "NBC", ABC, BET & More!
Fri,

APRIL 29, 2011

7pm-9:30pm
in the HEART of MIDTOWN NEW YORK!
RIPLEY GRIER STUDIOS
520 8TH AVE STE. #16Q
(between 36 & 37th St)
NEW YORK, NY 10018
Closest Trains: A,B,C,D - 34th St
More Info or to R.S.V.P
www.nyccrazygooddivas.eventbrite.c
om
or call Imani 646-201-9644 / 800-805-4614
Have a CRAZYGOOD day!
Peace, Power & Pro$perity!
...
[More]
Tags: business, career, economics, empowermemt, event, fun, info, insider, internetwealth, leisure, music, network, party, presentations, raffles, refreshments, social
---
0 Comments | Add Comment | Permalink
GET the 411 behind FACEBOOK! Then GET PAID to Be SOCIAL!
HERE IT IS!
Knowledge is POWER!

If YOU have EYES to SEE & EARS to HEAR, Don't SLEEP on this!


Did you know that facebook's worth over $50,000,000,000- Billion dollars?!!
GET THE the TRUE 411 Behind FACEBOOK... HOW facebook gets paid... How you &/or others
unknowing contribute to facebook's POT of Gold!
With this knowledge, SEE how you BENEFIT- Financially! This video clip is a MUST WATCH, view ASAP!
CLICK HERE NOW or click on PICTURE BELOW!
Why go Crazy GOOD!
Crazy Good is NOT Network Marketing, it's NOT Multi-Level Marketing,

so ... WHAT is CRAZY GOOD? WHY it PAYS us to Socialize ∨ Advertise? & How it WORKS FREE

with the "Pay it FORWARD Formula" Brief Video Overview:

CLICK HERE NOW or visit Http://TheSocialNetworkRevolution.com

Then watch the Crazygood video alone click here.
_______________________________________________________________________




HOW MONEY is PAID EVERY MONTH to your CHARITIES &/or 501(c)3 Organizations of YOUR Choice!

(CHARITY INITIATIVE PROGRAM) see More Info: CLICK HERE or directly on Picture Below

CrazyGood Charitiable Inititive Program
To watch the Crazygood video click here.
...
[More]
Tags: 111, 501c3, 67languages, affiliates, amazing, beautiful, broadcaster, business, channel, charities, chat, conscious, craygood, economics, evolution, facebook, fundraiser, good, international, linkedin, money, new, promotions, socialmedia, twitter
---
0 Comments | Add Comment | Permalink
3.24- Economic Empowerment & Travel Event @ Black Gold!
You are invited to attend a Special Event!
RSVP not Required but is Appreciated!
YOU are invited to RISE & "SPRING" into beautiful NEW POSSIBILITIES!... as you TRAVEL & SOCIALIZE!!!

Attending TONIGHT is BEST... to access some promotional Advantages! But IF too short of Notice for you to come, we'll do it again next Thurs! Location TBA this weekend! R.S.V.P is Appreciated. (*For more options to explore Online as well, please contact us for details)

_________________________________________________________________________

Special Leisure & Economic Empowering Evening-
March 24, 2011- starts 7:00pm!
Tags: beautiful, business, career, economics, empowermemt, event, info, insider, internetwealth, leisure, love, network, news, presentation, prosperity, social, spring, timeless, travel
---
0 Comments | Add Comment | Permalink
2/14/11-UPTOWN JUICE BAR CLOSES... & OPENS Social Network- AFFILIATE Program!
The UPTOWN JUICE BAR- Vegetarian Restaurant has been a business pioneer in sustaining through the hardest of times when being vegetarian wasn't popular and still pushes through today's economic changes. Today the restaurant at 54 W.125th St has permanently CLOSED. Customers can continue to visit the Uptown Juice Bar-Cafe Veg at 2291 Adam Clayton Blvd (134-135th St.) until the Brand NEW RESTAURANT OPENS in the SPRING 2011! The ownership it is now a pioneer in using the Social Economic Model below to present an online SOCIAL Community for the family, extended families, employees, and customers to come together socialize, and stay in touch through the transition of this 15year old+ Harlem Restaurant that has served not just Harlemites, but people from all around the world. The Uptown Juice Bar has fed many of us not just physically, but also nurtured most of us culturally, and spiritually, as met met up we those of like minds & lifestyles. The members of our new social network will have a chance to participate and be an actual part of the transition, while engaging globally as the move into the NEW & Bigger and more Beautiful Uptown Juice Bar...

[More]

Tags: afilliate, business, conscious, customers, economics, family, food, juices, network, restaurant, socializing, uptown juices bar

---

0 Comments | Add Comment | Permalink

Imani's BREAKING GOOD NEWS!!!

Black Gold Travel Event for Black History Month!

This is- CRAZY GOOD!

1/20/11- Event at Black Gold Ctr.

1/20/11- Event at Black Gold Ctr.